Save Your Energy for Better Things, Like Enjoying Your Home
Your home. It's an investment that rewards you in an endless number of ways. Eastern Propane & Oil believes that your memories of home should be of the important people in your life and spending time together – not of time spent thinking about energy bills or the reliability of your heating system.
And, you don't have to just take our word for it, hear from three local community members on why they all love propane and its benefits too!
NH Hiker, Christina Cozzens
New England Blogger, Jess Ann Kirby
MA Builders & Remodelers, Paul & Susan Kadilak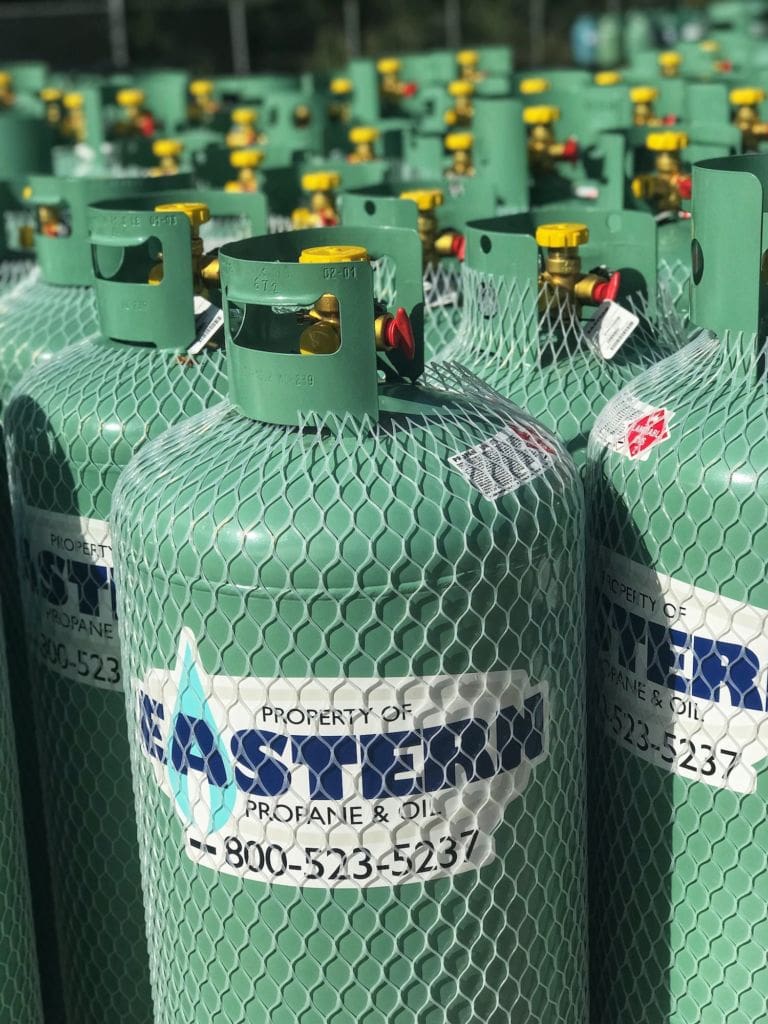 The Right Propane Tank for Your Family
Eastern is proud to educate our customers when it comes to the equipment used in and around their home or business. To learn more about the tank size best for you, click here.
Automatic Deliveries Make Everything Easy
Most Eastern customers love the convenience and simplicity of regular automatic deliveries. For customer convenience, Eastern uses a state-of-the-art forecasting system that anticipates your need for delivery.
Just opt-in for the security of our Automatic Delivery Service.
Tank Monitors
You can also save time and stop worrying with a tank monitor. Eastern offers a propane tank monitoring system that accurately monitors the supply of propane you need to keep your business running efficiently. With a tank monitor, your propane deliveries are forecasted and scheduled as needed. If an unusual change occurs, a notification is sent to your local Eastern team so that we deliver when you need us.
Heating & Hot Water
Today's propane-fueled and oil-fired heating and hot water systems are highly efficient, safe, and reliable.
Advantages of Propane
Almost anything that runs on electricity can run on propane – more economically and reliably. Propane is efficient, readily available, plentiful, convenient to use and store, environmentally friendly, and safe.
Environmental Benefits
When you choose an efficient, cost-effective, safe and reliable energy source like propane for your home or business, you are actively doing your part to protect and conserve the environment.
Propane Appliances
From traditional patios with grills to full-fledged kitchens or pool areas fit for country clubs, propane appliances give you the flexibility to create safe, comfortable living spaces to relax, entertain, and spend quality time with your family.
Service Plans
The Smart Way to Protect Your Investment
As a full service energy company, Eastern Propane & Oil offers regularly scheduled maintenance and 24 hour emergency service to our customers. To save money and ensure safety, consider signing up for one of our service plans.
I called first thing Monday morning and they had a technician to my house by Tuesday morning. We had some flood damage to our boiler and the technician was knowledgeable, polite, and fixed our boiler in about 4 hours after having to pretty much replace all the electrical parts. They always deliver oil within 5 business days of calling too.
Choose Eastern
Choose Eastern and Join Our Family Today
As one of the largest family-owned and operated energy providers in New England, we are committed to being reliable, responsive, safe, and convenient to all our customers. We're in your neighborhood.