Personalized Customer Service
Call Us
For GAS ODORS, GAS LEAKS, urgent delivery, or repairs requiring immediate attention call us at 800-523-5237. ALL GAS ODORS and GAS LEAKS require someone to be dispatched IMMEDIATELY. Please DO NOT send this information by email as the mailbox is not monitored 24/7. If this is an Emergency, CALL NOW.
Eastern serves customers in NH, MA, ME, RI, & VT. Personalized customer service is available Monday through Friday from 8:00am – 5:00pm at 800-523-5237. However, even after-hours, we'll still answer the phone and help with your emergency.
Would you rather contact your local office directly?
Your Local Office
Rochester (HQ)
28 Industrial Way
Rochester, NH 03867
Office Hours are 8am – 5pm Monday through Friday
Customer Satisfaction
We are dedicated to being the best energy company in the Northeast by providing our customers superior service, comfort, and safety. If you have comments that you would like to share,
please give us feedback on how we're doing.
Message Us
Complete the form below and our customer service team will follow up with you.
We're In Your Neighborhood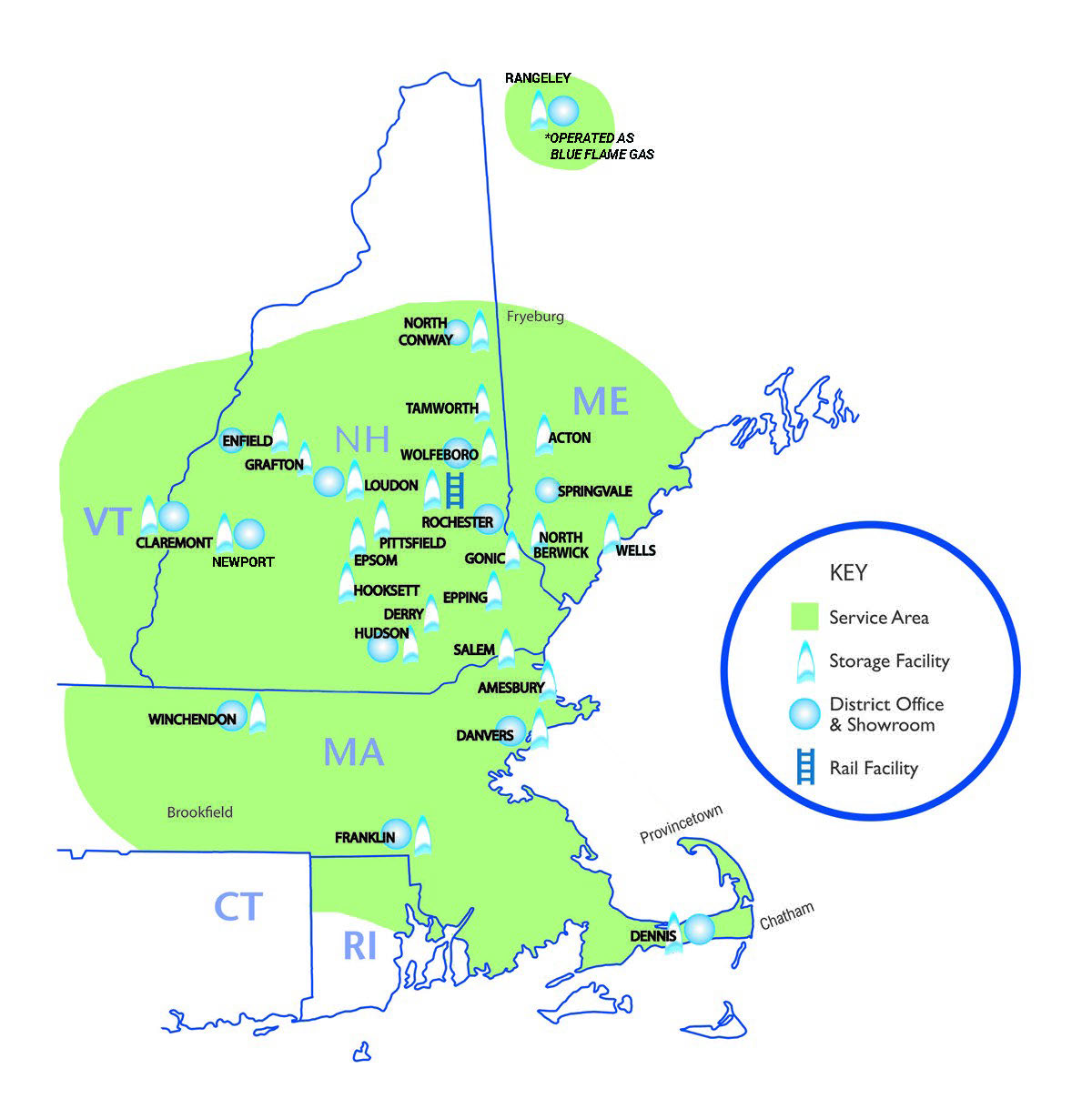 Choose Eastern
Choose Eastern and Join Our Family Today
As one of the largest family-owned and operated energy providers in New England, we are committed to being reliable, responsive, safe, and convenient to all our customers. We're in your neighborhood.