For Indoor and Outdoor Living
From traditional patios with grills to full-fledged kitchens or pool areas fit for country clubs, propane appliances give you the flexibility to create safe, comfortable living spaces to relax, entertain, and spend quality time with your family.
Cooking
Propane appliances are available in all the latest kitchen designs: convection ovens, sealed burners for easy cleaning, griddles and grill tops, and even deep fryers. Propane stove tops and ovens heat and cool quickly which provides precise temperature control with even heat distribution and fewer hot spots. Contact us to see if we can provide a referral to a dealer in your area that can save you money when we install your propane kitchen appliance.
Propane Dryers
Propane dryers are often less expensive to operate than electric dryers and offer energy-saving features like moisture sensing controls, pilot-less ignition, and diagonal airflow for more thorough drying. The moist heat of a propane dryer is less likely to burn or discolor fabrics than the heat produced by electric dryers. Contact us to see if we can provide a referral to a dealer in your area that can save you money when we install your propane appliance.
Propane Fireplaces
Propane stoves and fireplaces make rooms cozier through functionality and good looks. There are many attractive options – often with a wide range of colors and finishes to choose from. Your space or personal preference will define which choice is right for your home.
Propane Grills
Propane grills heat up and cool down quickly, making grilling safe and efficient. They're easy to clean because there is no ash residue. They are also environmentally friendly and release less carbon monoxide than charcoal. New features like built-in burners and storage compartments provide flexible cooking and storage options. We have qualified technicians who can connect your grill to your primary propane tank.
Outdoor Hearths
Propane hearth products allow homeowners to enjoy the great outdoors year-round. Choose from: propane-fueled fireplaces, burners, hearth stoves, gas logs, chimeneas, and fire pits. Most are designed with weatherproof materials that will stand up to the New England weather. Whatever your preference, Eastern can help you bring beauty and warmth to your space.
Patio Heaters
Patio heaters extend outdoor living and help you get the most out of all that New England's four seasons have to offer. They provide up to a 20-foot radius of heat and raise outdoor temperatures between 10 and 30 degrees. Choose a portable model or install these units in concrete. Most include adjustable temperature controls and safety features.
Pool, Spa, and Hot Tub Heaters
Eastern offers pool, spa, and hot tub heater service and installation. Heaters range in size from 5,000 BTU/hr for a spa or hot tub to 400,000 BTU/hr for a full-size swimming pool and have an efficiency rating of 70% to 90%. Propane swimming pool heaters are installed above the ground for both above-ground and in-ground pools.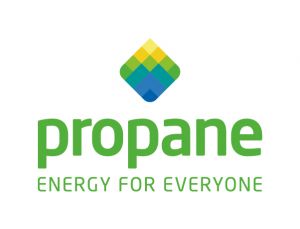 Choose Eastern
Choose Eastern and Join Our Family Today
As one of the largest family-owned and operated energy providers in New England, we are committed to being reliable, responsive, safe, and convenient to all our customers. We're in your neighborhood.