Converting to Propane
Converting your home to high-efficiency propane technology can result in lower energy costs while reducing your home's carbon emissions.
With over 90% of propane burned in the United States produced domestically, supplies are reliable and prices more stable when compared to fuel oil from foreign sources.
A comparative review of heating systems in both new and existing homes revealed a number of advantages for homeowners in the Northeast who are considering converting their homes from oil to propane:
A high-efficiency, 95% Annual Fuel Utilization Efficiency (AFUE) propane furnace is less expensive to install as a replacement system compared to a standard- efficiency (78% AFUE) fuel-oil furnace. Additionally, a propane furnace has lower operating costs.
For forced-air furnace systems in new homes, a high-efficiency (95% AFUE) propane-fueled furnace costs about $2,100 less to install and nearly $100 a year less to operate versus a high-efficiency (95% AFUE) oil-fueled furnace.
In new or existing homes, high-efficiency propane furnaces offer payback periods from immediate to less than 1 year, compared to a standard-efficiency fuel-oil furnace.
These comparative costs and ROI calculations don't include the increasing number of federal, state, and local financial incentives and low-interest loan programs being offered to encourage home energy savings.
Learn More with an On-Site Evaluation
For more ideas on how propane can make a difference in your home, download the fact sheet on Whole-House Analysis of Energy Efficiency Upgrades for Existing Homes or contact an Eastern Energy Consultant to arrange your free in-home evaluation today:
We will conduct a free on-site evaluation of your existing appliances to understand why they are no longer meeting your requirements.
We will talk with you to understand your lifestyle so that we can be sure our recommendations are suitable to your needs.
Based on our discoveries, we will then create a custom proposal for your consideration.
Our Service Team coordinates any needed work around your schedule. With your good credit, installment plans are available on equipment purchases that allow you to make payments over a 12-month period at no additional charge!

Learn more with Oil to Propane Conversion Calculator
Need Help?
Contact us Today!
With an Eastern employee available 24/7, we will be there when you need us most.
And, you don't have to just take our word for it, hear from three local community members on why they all love propane and its benefits too!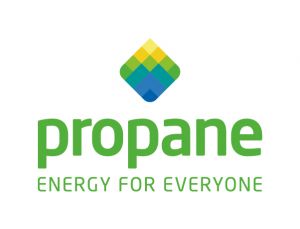 Choose Eastern
Choose Eastern and Join Our Family Today
As one of the largest family-owned and operated energy providers in New England, we are committed to being reliable, responsive, safe, and convenient to all our customers. We're in your neighborhood.