Environmental Benefits of Propane
Did you know that using propane is an excellent way to reduce your emissions while meeting your energy needs? Propane meets the energy needs of families and businesses with affordable, on-site storage and efficient appliances, equipment, and vehicles. And propane equipment generally lasts longer than electric appliances, making them more cost-effective too. Propane is ENERGY FOR EVERYONE.
Eastern believes it's everyone's responsibility to protect and conserve the Earth's resources so that future generations can live safe, clean, and healthy lives. That's why we specialize in propane-based energy solutions and why over 40% of our fleet is powered by propane. Propane is one of the world's leading alternative fuels. You can find out more by checking out the Clean Air Act Amendments and the National Policy Act.
Here's why propane makes so much sense: whether you use it to heat water for your family, power a farm, or run a fleet of mowers, propane produces significantly fewer emissions than diesel, gasoline, or even electricity. It's true. By choosing propane, one of the cleanest energy sources available today, you're making a change for the better. Propane is:
CLEAN ENERGY TODAY, TOMORROW, AND INTO THE FUTURE

LOW EMISSIONS AND BETTER FOR YOUR BOTTOM LINE

A BIG PART OF THE BIG PICTURE
As a recognized "green" fuel, propane exhaust produces:
60 to 70% fewer hydrocarbons
12% less carbon dioxide
20% less nitrous oxide
As much as 60% less carbon monoxide as compared to gasoline
Eastern Energy Consultants are experts on high-efficiency energy solutions for homes and businesses. Contact an Eastern Energy Consultant for advice on making your residential or commercial property more environmentally friendly.
A low-carbon future is something we can all agree is good for our planet, but how do we meet the increasing energy needs of the world and reduce carbon in our atmosphere?
Propane is one solution. Its low-carbon, high-energy output makes it a perfect fuel for vehicle fleets, agriculture, shipping, industrial work and landscape management, just to name a few.
Propane's versatility is why nearly 12 million U.S. households use it for high-intensity energy appliances like water heaters and furnaces. Can propane help lead the world toward a low-carbon future? Yes, Propane Can Do That®.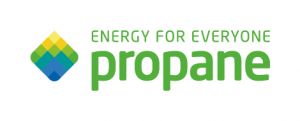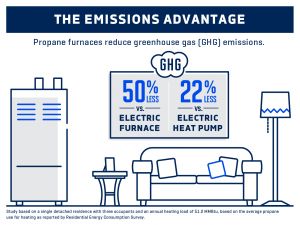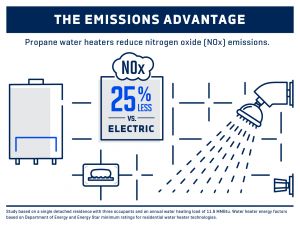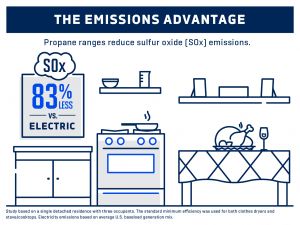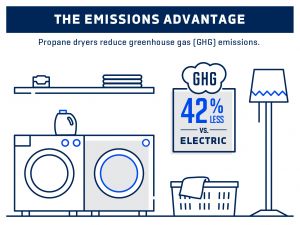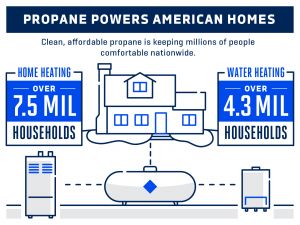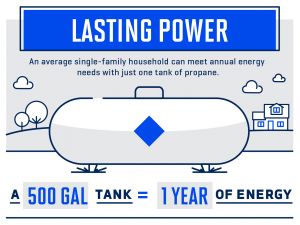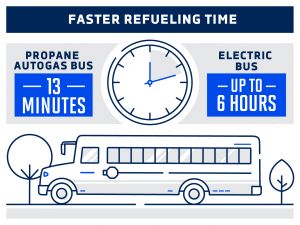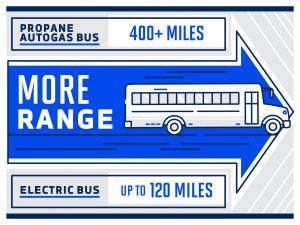 Choose Eastern
Choose Eastern and Join Our Family Today
As one of the largest family-owned and operated energy providers in New England, we are committed to being reliable, responsive, safe, and convenient to all our customers. We're in your neighborhood.