We're Not Just in the Energy Business—We're in the People Business.
How many times have you had a question for a service company and you couldn't get a live person on the phone? How many times have you bought something for your home or signed an agreement and didn't fully understand what you were committing to? How often do you wish that a service companies worked around your schedule rather than their own?
At Eastern, things are different!
Always talk directly to us. We provide personalize customer service during normal business hours and provide 24 hour emergency assistance.
The best advice right at your doorstep—for free! Eastern has 17 trained Energy Consultants who are available to help you choose the energy source, plan, and appliances that are exactly right for your unique situation.
We get to know you and your needs. Eastern's Customer Care Representatives, Delivery Drivers, and Service Technicians are often assigned to your account so that you can get to know them and they can get to know you.
There when you need us. Eastern's supply network provides you the safety and security of a steady and reliable energy supply.
We don't just say we're community-focused, we live it. We show that we care about the community through our everyday actions.
We offer flexible options for modern customers, and help you have fun too! Eastern provides modern conveniences like online account management and services you've come to expect, like pre-buy protection plans and full appliance showrooms. We also offer perks like discount tickets to the Bank of New Hampshire Pavilion at Meadowbrook that other companies typically don't.
Ready to tell us about your energy needs? We'd love to help! Give us a call at 800-523-5237 or contact an Eastern Energy Consultant for your free consultation today.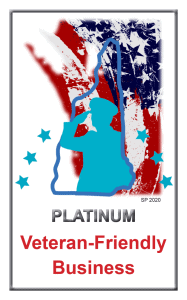 We are proud to be recognized as a NH Veteran-Friendly Business with Platinum Level Status by the NH Department of Military Affairs and Veterans Services and NH Employment Security.
Choose Eastern
Choose Eastern and Join Our Family Today
As one of the largest family-owned and operated energy providers in New England, we are committed to being reliable, responsive, safe, and convenient to all our customers. We're in your neighborhood.