We Strive to be Great Neighbors
For more than 90 years, Eastern has been committed to helping and participating in activities that help others through community events, local charities, and industry organizations. Why? We live here too and we care about our customers, friends, and families. We want to do our part. That's what being a good neighbor is all about.
So whether it's sponsoring a local little league team, supporting critical programs in music and the arts, or making the life of someone less fortunate a little easier, Eastern wants to make a difference.
In addition to supporting fundraising events throughout the year, our partnership with Veterans Count and Easterseals NH gives one penny-per-gallon of propane delivered through five Veterans Count branded delivery trucks back to Veterans Count. On Veterans Day, November 11th, 2022 we presented a donation for $29,422.59.
We're also committed to teaching all members of the family about the benefits of propane. By using our "The Colorful Uses of Propane" Coloring Book, you can provide a fun and educational activity for kids. Download it here and we would love to see their art.
We don't stop there, we are always looking for community partnerships that will make it possible to give our customers exclusive deals and discounts too! Check out our current special partnerships below:
Exclusive Ticket Offer! Our customers have exclusive access to tickets at the Bank of NH Pavilion for the 2023 Eastern Propane & Oil Concert Series. Premium tickets have been held for you to secure seats to all the best shows. Click Here for more info about our exclusive tickets.

We are proud partners of the Zoo Health Club of New Hampshire. They have locations in Epping, Manchester, Goffstown, Derry, and Concord with more coming soon. All of their locations allow 24/7 access and memberships include complimentary babysitting and unlimited group fitness classes. They offer state of the art equipment for all levels of fitness, a smoothie bar, tanning, functional training turf, as well as locker rooms with showers and saunas.  They also have Personal Trainers in the clubs to help members get the best start on their fitness journey. As an Eastern customer use the code ZOOEPCD and you will be eligible for a 12-Month Membership Agreement with $0 Enrollment fee, ONLY $5 first month charge, and just $39.95 each month after that. It is a $100 savings, since their standard 12-month term rates are $39.95 a month with a $99.95 enrollment fee, and a $5.00 key card fee.

Mention EASTERN22 for a discounted admission of $13.00 to the Castle in the Clouds. Plan your visit from late May through late October and call the castle today. Visit their website for more details. At the Castle, you can simply show them this page at checkout to apply the admission discount as well.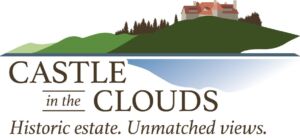 Mention EASTERN at the admissions desk and receive free admission for up to two adults at the New Hampshire Boat Museum.  The museum is open from late May through Columbus Day in October.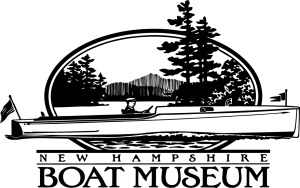 Choose Eastern
Choose Eastern and Join Our Family Today
As one of the largest family-owned and operated energy providers in New England, we are committed to being reliable, responsive, safe, and convenient to all our customers. We're in your neighborhood.