Building and Designing with Propane
Build for Success
Propane is the ideal energy source for builders, not just for the efficiencies and advantages it brings to the construction process, but for the marketability it gives homes that offer propane appliances. Modern appliance designs are taking advantage of the efficiencies and conveniences inherent in propane.
And, you don't have to just take our word for it, hear from three local community members on why they all love propane and its benefits too!
NH Hiker, Christina Cozzens
New England Blogger, Jess Ann Kirby
MA Builders & Remodelers, Paul & Susan Kadilak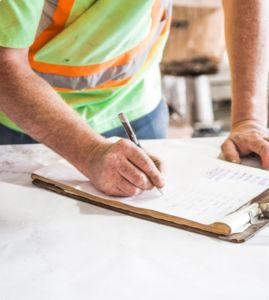 Propane Fuels New Home Appeal
Think of all the places you can incorporate propane energy into new homes that will then increase the marketability and "wow factor" of the homes you build and sell:
Furnaces and Boilers
Kitchen Products
Clothes Dryers
Generators
Water Heaters
Hearth Products
Patio Heaters
Outdoor Grills
Pool & Spa
The Services you Need, from Experts you can Depend On
Construction / Temporary Heat
Let Eastern heat your build site during cooler months so that you can continue making progress even in the harshest conditions.
Home Heating, Appliance Sales, and Installation
We know how much goes into building a home or business, and we want to do our part to make it a little easier with one call to get everything you need.
Underground Tank Installation
We offer underground tanks from 500 to 1000 gallons for an excellent, low profile storage solution.
Metered Services / Multi-Home Developments
Do you have a building with 7 different apartments in it? We can offer you metered account services. We can also offer contractor quotes on propane services for your multi-home development.
Choose Eastern
Choose Eastern and Join Our Family Today
As one of the largest family-owned and operated energy providers in New England, we are committed to being reliable, responsive, safe, and convenient to all our customers. We're in your neighborhood.