Elf Scavenger Hunt
Hooray! You found 'Taylor on a Tank'! Congratulations! Thank you so much for playing along today (12/7) and finding our new friend. From the submissions submitted, we will select one (1) winner at 12:00pm and the winner will receive two (2) tickets to see the Boston Celtics play the NY Knicks tomorrow (12/8) at 7:30pm in Boston at the TD Garden!
The Promotion has ended as of 12:00pm on December 7th! Congrats to all that found our friend Taylor! A winner has been selected and will be announced on our Facebook page!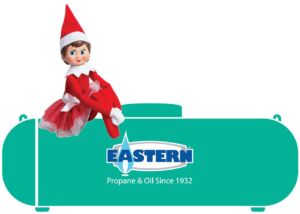 Choose Eastern
Choose Eastern and Join Our Family Today
As one of the largest family-owned and operated energy providers in New England, we are committed to being reliable, responsive, safe, and convenient to all our customers. We're in your neighborhood.